Thank you guys so much for all your well wishes! We are pretty excited and things are starting to feel real around here. Lots of planning ahead of us and getting ready for another little baby. When I was pregnant with Maggie I did weekly updates on the bump, but I know already there is no way I can keep up with that this time around. I thought monthly updates would be manageable but I am already behind on that! Geez!
I found out pretty early on that I was preggo but didn't get around to taking the "first" picture until about 6 weeks (which I was already starting to show!).
This was taken at 13 weeks 3 days. Definitely looking a little rounder these days. :)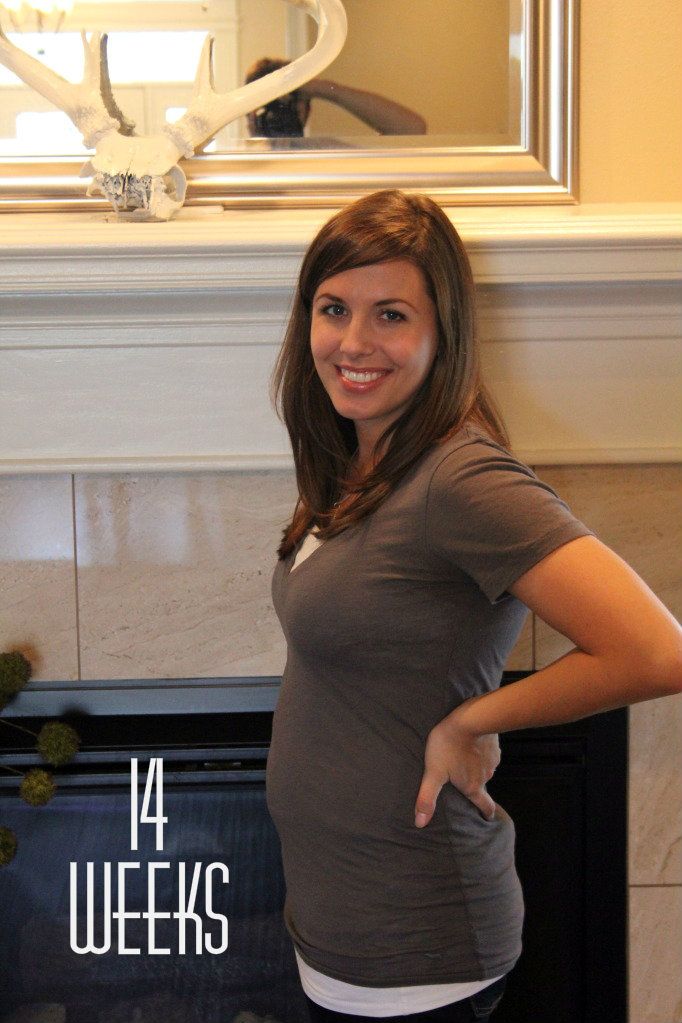 This is my comparison photo from last time, and I can already tell I'm showing a lot faster this time. I think it would be fun to show these comparisons to see how different or similar the pregnancies are going forward.
How far along: 13 weeks (will be 14 weeks tomorrow)
Size of Baby: 3.4 in & 1.5 oz
Fruit/vegetable comparison: Lemon
Total weight gain: I need to weight myself again, but I think I'm still down 4 pounds from my pre-pregnancy weight.

Sleep: Not too bad yet! Just having to get up to go to the bathroom in the middle of the night.

Movement: Yep! I've been feeling little flutters since 8 weeks. How crazy is that??
Unglamorous body changes:
Still feeling sick from time to time but definitely happening less and less. My pregnancy hormones feel like they are in overdrive! I cry so easily. This week I finally watched the final episode of How I Met Your Mother and balled like a baby. My husband thought something was wrong with me. I also happened to catch a rerun of the final episode of FRIENDS and cried again! Poor hubby.
Maternity Clothes? Sadly, I did not bring any maternity (or baby!) clothes with us when we moved to England. So I've slowly started purchasing some here and there. I've definitely needed to rock some maternity pants as of late if I'm not in sweats. ;)
Showing:
I think so! I forgot how unflattering this stage can be when you just look pudgy. No one really knows you're pregnant by just looking at you and are too afraid to ask. Ha!
Food cravings: I was craving mac & cheese until I got sick on it the other night. No more of that! I've also been wanting
pop tarts. But more than anything, nothing sounds good!! This does not make the hubby happy when I never know what I want to fix for dinner.
What I miss: Having more energy and an
appetite.
Best moment this week: I made my first purchase for this baby, a new baby carrier. I sort of mentioned early, but we didn't know we were going to having a baby over here and did not bring ANY baby items with us that Maggie grew out of. This means we are going to have to repurchase a lot of stuff like a swing, rock n' play, bathtub, bottles, clothes, etc. The upside is I get to go shopping. ;)
Looking forward to: Finding out what we are having in just a couple of weeks! We scheduled an early ultrasound while Ryan's mom is visiting us so she could join in on the fun. Care to venture a guess??