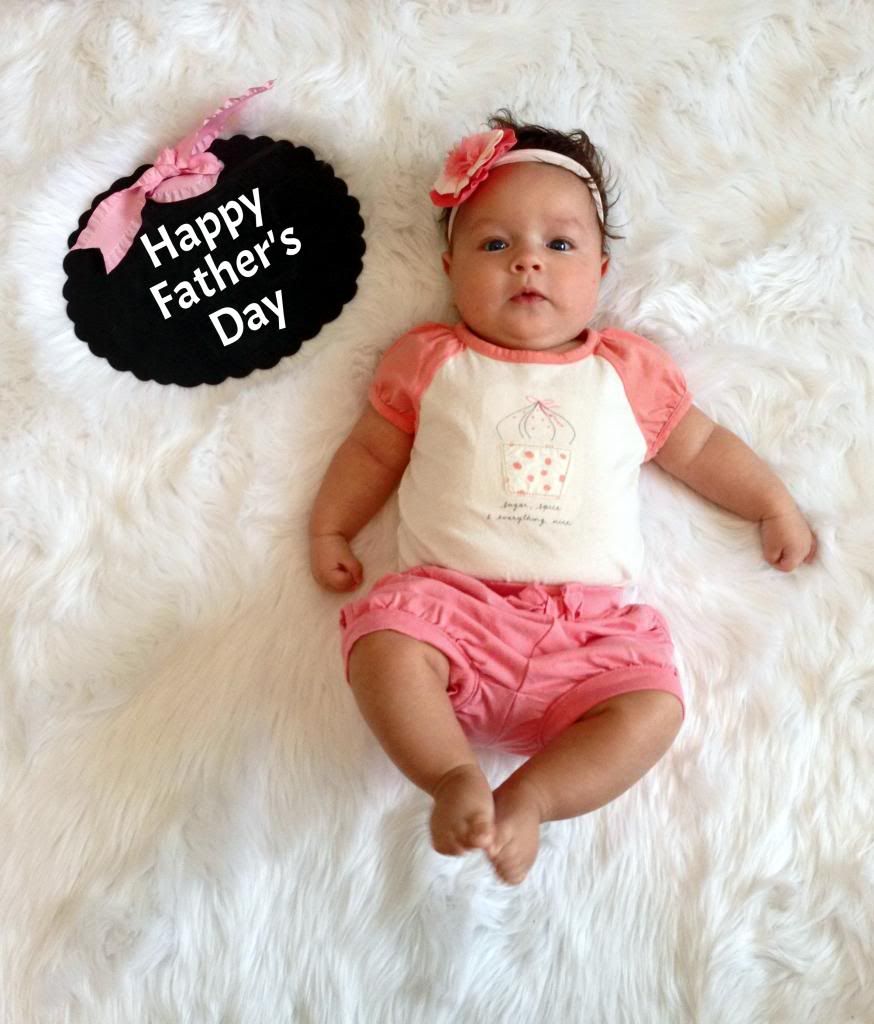 I'm getting this post up a little late. Better late than never!
Happy First Father's Day to my love and father to our beautiful daughter! It's been so amazing to watch you become the most loving, proud and caring father a little girl could ever ask for. Maggie is so blessed to have you as her daddy. I can see in your eyes how much you want to protect her and the excitement of all the things you want to teach her. We have so many wonderful days ahead of us.
I am so lucky to have you as a partner in life and the father of my child(ren). Thank you for being an incredible provider and protector of our family. You are amazing to be so onboard with me staying home with our little girl. You have always wanted what was best for our family.
I can already see how much Maggie loves you and looks forward to seeing you everyday when you come home. She gets so excited and can't contain her smiles for you. (I'm pretty sure she gets sick of looking at me all day. Ha!)
I can't wait to watch your relationship grow and transform through the coming years. I can already tell Maggie is going to be a major daddy's girl. Her future husband is going to have a hard time living up to you! But I know the love that you display for me and her will help her find the man that will love her just as much.
Maggie & I will try to show you everyday how special you are. You deserve all our love and appreciation. Thank you for everything you do for us. We love you so much!!