You have probably notice a recent flux of baby pictures on here since we've moved back to KC. Well, I'm just going to let you know that it will be continuing and will probably get worse. I have a few friends that are preggers now, and I'm sure I will have to capture their sweetie pies on camera once they arrive. I don't think I realized how many friends started their families until I moved back. It's been such a joy to see them as parents now since I haven't seen many of them since college. It's crazy how fast life changes.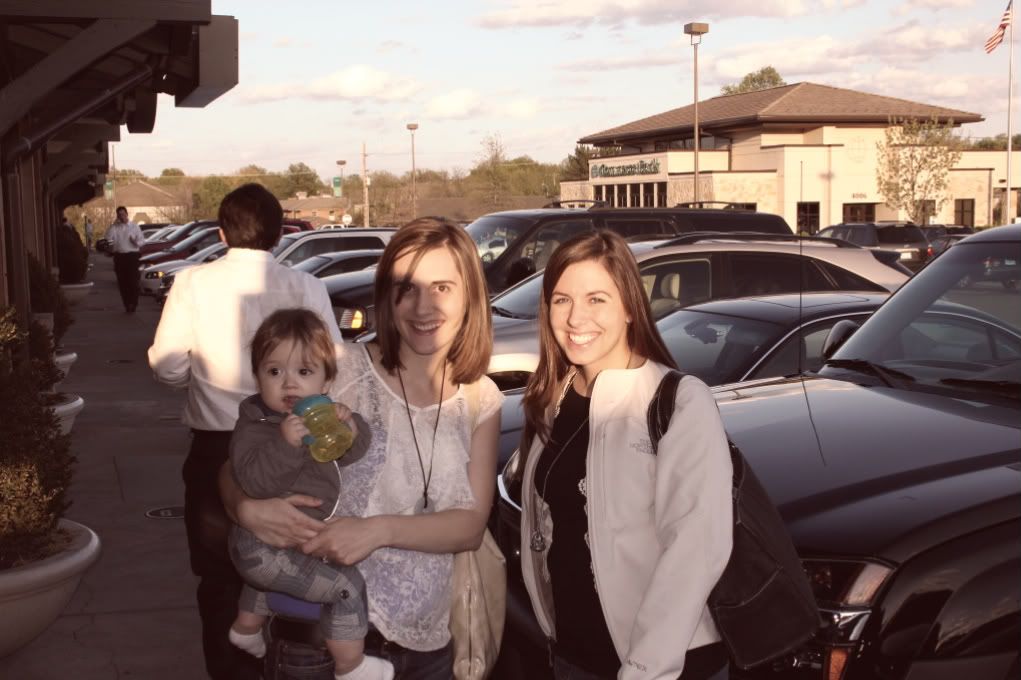 One of my good friends from college was visiting KC last week, and Ryan & I had the pleasure to eat dinner with Kelley's little fam. Check out her blog
here
.
(Side note: I told Ryan to change positions so he could get a better background for our picture and we still ended up in front of the cars & got Ryan's shadow on Kelley's face. ha!)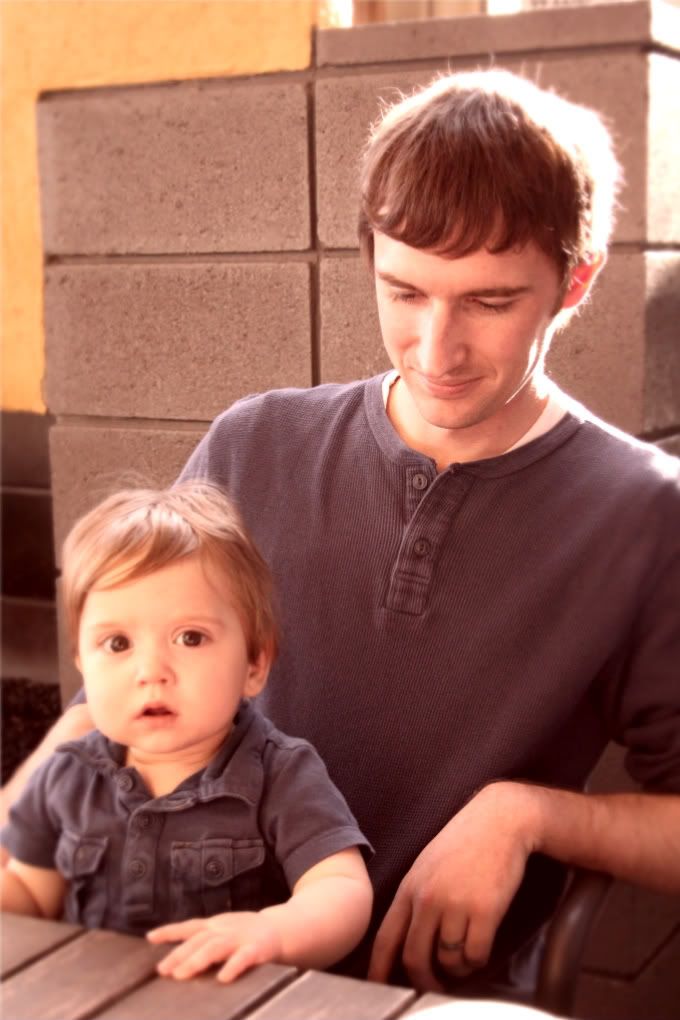 This baby was so well behaved at dinner! He just melted me with his deep almond eyes.
Every time I brought out the camera he gave me this face, too funny.
Seriously cracks me up the looks he was giving me! He is at such a fun age.
K got a smile out of him with a little tickle. He was still trying to get over a recent cold, poor thing.
It was so good to see them and catch up on their busy lives. I hope that someday soon Ryan & I will get a chance to visit them in Nebraska.
Friday night was spent with a fabulous bunch of girls watching the Royal wedding. It worked out perfectly that the boys were on a men's retreat with the church the same day of the wedding. Ha! We all brought snacks to munch on and stayed up late chatting & discussing the wedding details. I just love nights like that. They are so needed some times. Of course I didn't take any pictures but one. At least it was of the adorable Annie and her mom, Kristen. Annie was one of the girls for awhile before it was bed time.