This is how I feel on this dreary, rainy Friday morning. I wish I could be snuggled in my nice cozy bed.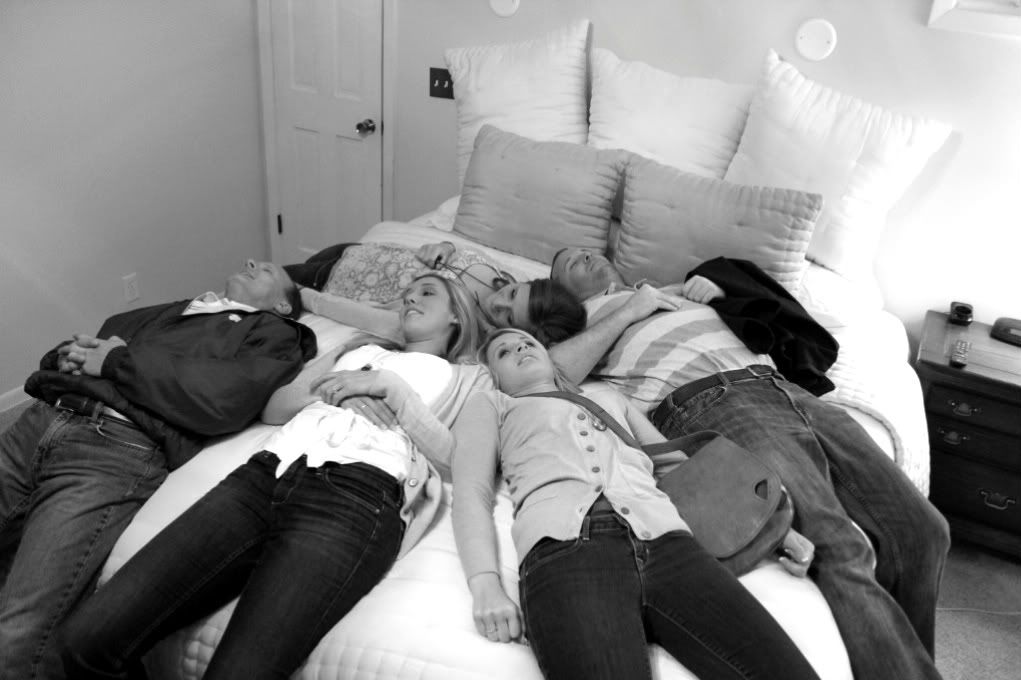 I took this picture this past Sunday when the Fuller family came over (and Brad!) to see our house, and I took a few pictures of the "
Team Kansas
" sisters. I'll share those with you all later. When they got to our bedroom on the house tour they immediately all jumped onto the bed. We bought a tempur-pedic cloud when we moved into this house since the old one we were sleeping on was older then us!! So now every time Lindsey is around the mattress she has to lay on it so she can sink down . It's freaking amazing. I'm a believer now when it comes to tempur-pedic. :)
This weekend we plan to focus on finishing our bedroom as an anniversary gift to ourselves. I'm excited at the thought of finally having a completed bedroom. I guess I just never made it a focus since no one ever really saw it. But really it should be my first focus. It needs to be a retreat for Ryan & I and not a source of stress. I'll definitely show you before and afters soon. Have a great weekend!
P.S. Also, check out the offical full length trailer for
Expedition Impossible
! Don't forget to look for the three girls in red. :)