I have been dying to tell you guys some really exciting things that have been going on!
(And no I'm not preggo. ;))
I finally got the go ahead to share the unbelievable news.
Check out the picture below...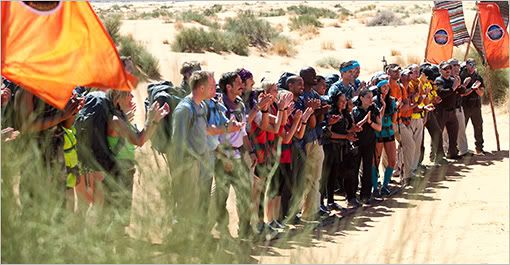 Do you recognize these three ladies in red? I know it's kind of hard to see.
Well.... They are the Fuller sisters! Mackenzie, Kelsey & Lindsey (pic taken this past Christmas)
These lucky ladies had the privilege of being on a brand new TV show called
Expedition Impossible
!!! It's a cross between the Amazing Race & Survivor on the ABC network. It was filmed in the breath taking country of
Morocco
, and they just announced the cast today. Go check it out
here
and find these lady's names. :)
Can you believe that one of my best friends and two of her sisters are going to be on TV??? Lindsey actually had to leave less then a week after our
Mexico trip
together to film the show. So crazy!! I swear this girl has the coolest things happen to her! You all will have to watch it and tell me what you think! It premieres on June 21 @ 8:00pm central time. Go
here
to check out the schedule. I can't wait to watch it!
P.S. Now Ryan & I want to be on a tv show! It's been added to our bucket list.