This past weekend was another great one! I'm telling you what, living in KC has been so fun. I just feel completely full being around family and friends. Don't get me wrong, I really miss things about Houston and all our friends there but there's just something about being "home". For one thing, we are able to attend graduation parties and see family that comes into town for once!
Friday night we had Ryan's parents, sister Sally, Papa and his Aunt & Uncle from Florida over for dinner and catching up. Of course I never brought out the camera. I was too busy enjoying the fam. :)
Saturday we hung out with family some more before attending one of my best friend's little sister's high school graduation party. Mackenzie just graduated from Blue Valley Northwest (my high school rival) and will be attending KU in the fall (my college rival). Despite all that, I'm so excited for her! I so miss my college days and know she will flourish over the next few years. I can't wait to see what she ends up doing after college.
Ryan, Mackenzie & Me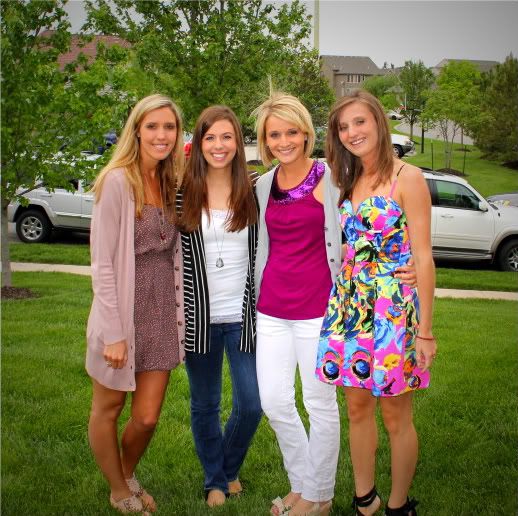 Lindsey, Me, Kelsey & Mackenzie
I miss my friend!! Please hurry and move back to Kansas stat!!
The boys need their man time together!! ;)
We had to rush from Mackenzie's grad party to Ryan's cousin's grad party. Adrienne just graduated from Nurse Practitioners school. This girl is a rock star! She has worked so hard for this while still working as a RN. It was truly a celebration. There were so many family members there, and I only snapped one picture. Boo!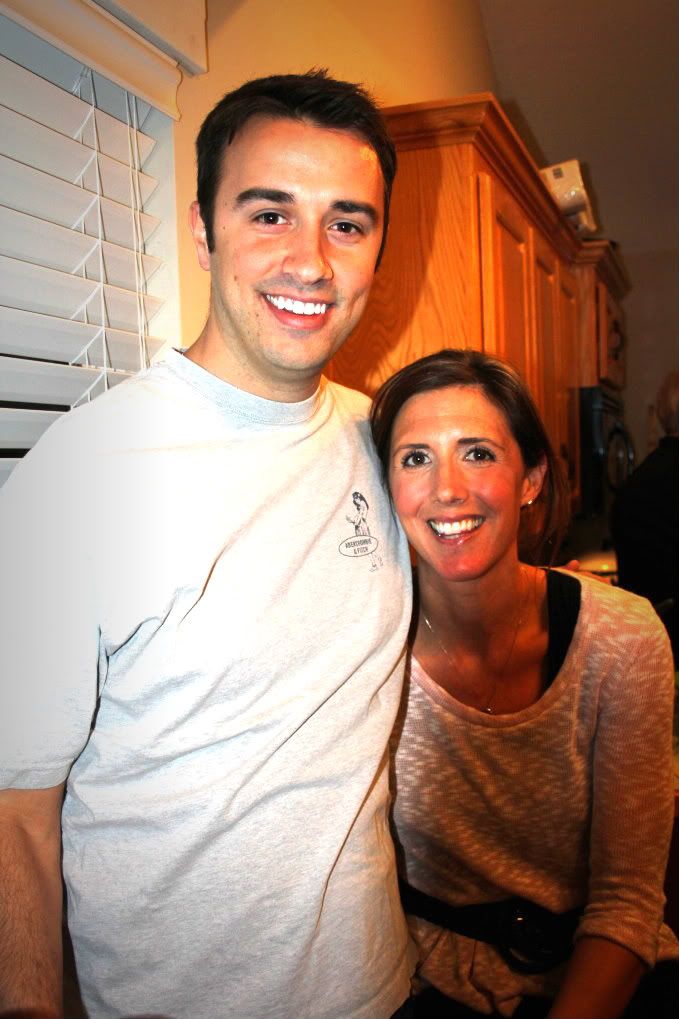 Ryan & Adrienne
To wrap up our weekend, after church we headed to the family hangout... Dairy Queen. Every single Sunday around lunch time the entire Tuohey side of the family (Ryan's mom's side) gathers at Dairy Queen. It's been a very long family tradition that Ryan & I will pop over for from time to time. We had an even bigger turn out this Sunday because Uncle Tom and Aunt Tish were in from Florida.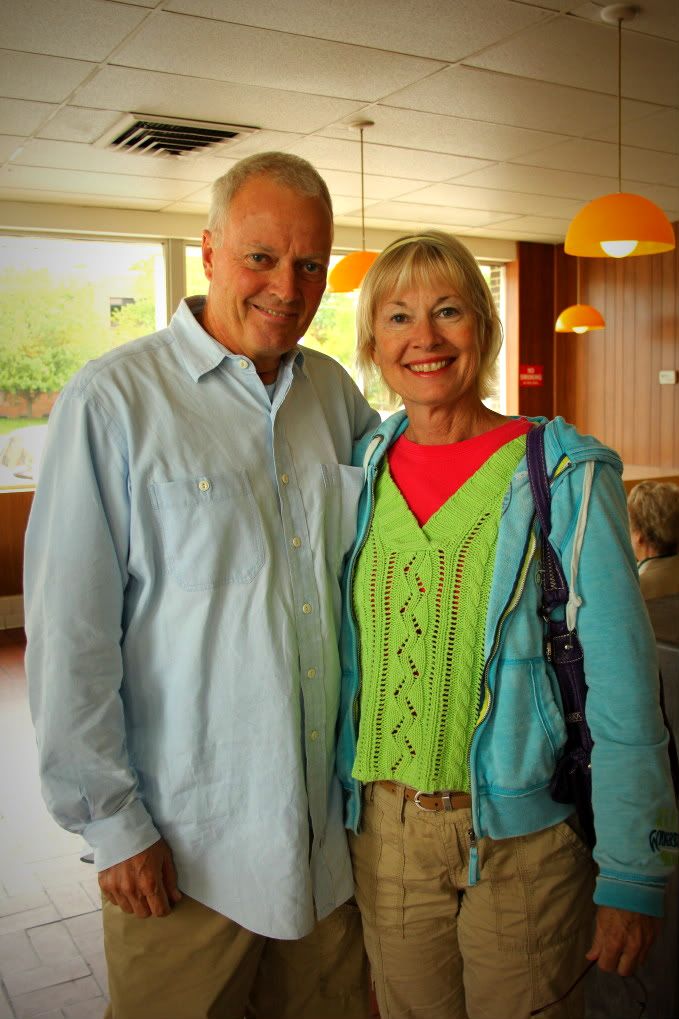 Tom & Tish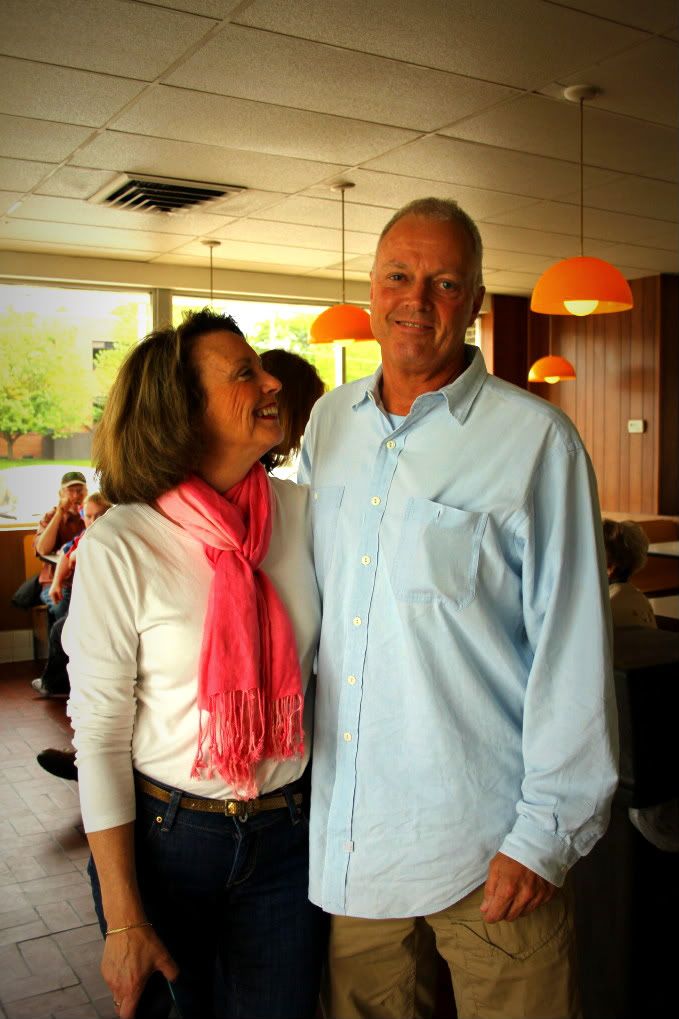 Sister & Brother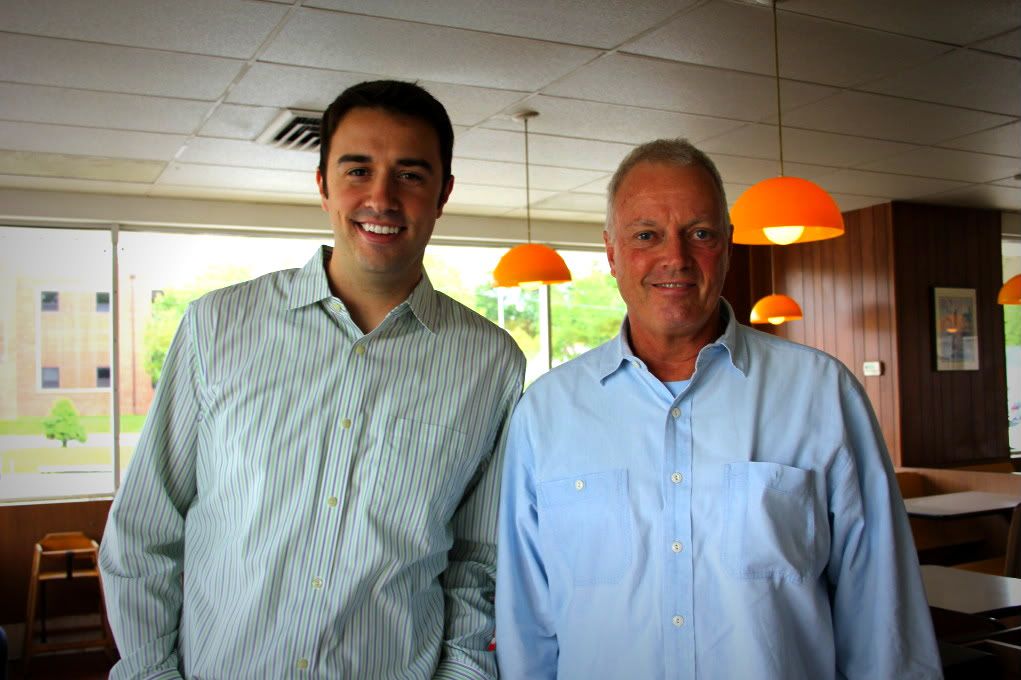 Ryan & Uncle Tom
Susan, Ryan, Sally & Uncle Tom
It was great to spend time Tom & Tish since it isn't very often we get to see them. I'm so glad we were here for that. Another weekend of wonderful memories to seal up in my mind.