We had a pretty eventful weekend with a birthday party, friend's cookout, and running errands.
There was also this little thing...
My mom's little dog, Sasha, has been having some pretty severe back pains over the course of the last month or so. It didn't seem to be getting better and the vet thought it may have something to do with rough housing with my mom's cat, MooShoo.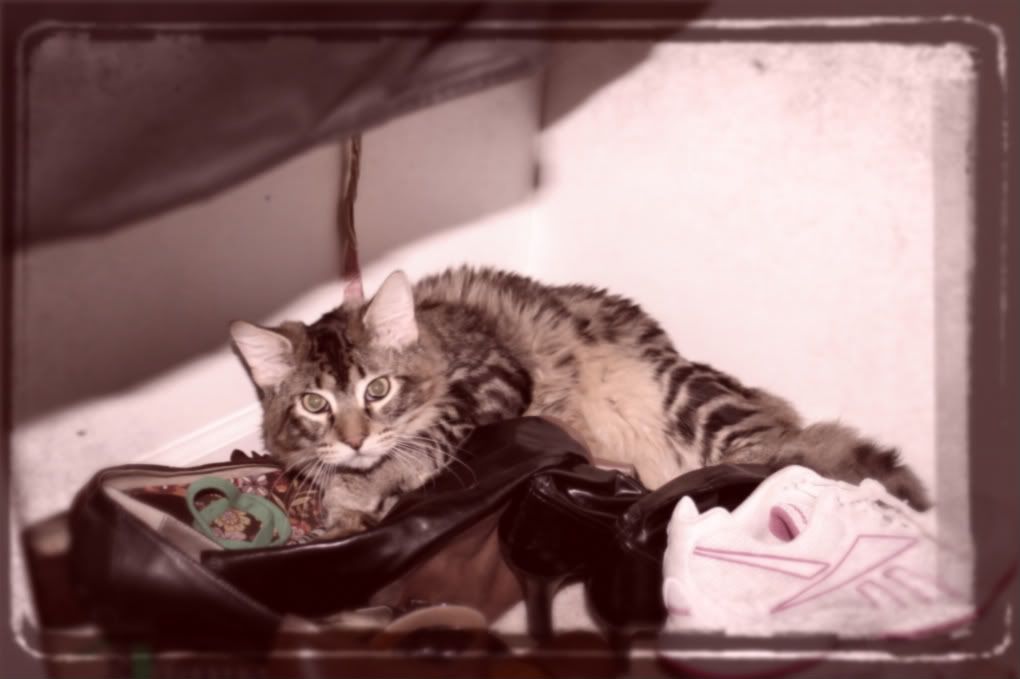 So.... we are now "temporary" owners of three cats!!!
It will just be for a few weeks until Sasha can relax and heal up without always playing around with the cat. I maybe buried in fur by then. Save me!
On the brighter side, I tried out PW's recipe for Red Velvet Sheet Cake and the Tasty Kitchen Icing that went with it for the cookout we attended this weekend. I've never made a sheet cake before and it turned out great. It was so freaking delicious! Ryan doesn't really like sheet cakes and he really liked this one. It's a must try!