Even though most of my week was wiped out from migraines Ryan & I still managed to have a little fun. Since we are "fly by the seat of our pants" kind of people we decided last minute that I would meet Ryan in St. Louis. He drove over ahead of me and I caught a
train
later from KC to St. Louis.
I did this once before with my mom back in middle school and I remembered it being fun. It definitely was a nice way to travel but not for people in a hurry. It took a good 5 hours 40 minutes to get there and driving is about 3 and a half hours. But hey, it was only $35 bucks! Can't beat that with the high gas prices now a days. Plus, I got to ride home with Ryan that way. It was pretty relaxing and I got caught up on my reading.
I got in pretty late so we just called in room service for dinner and watching a movie while enjoying our amazing view of the
Arch
right outside our window.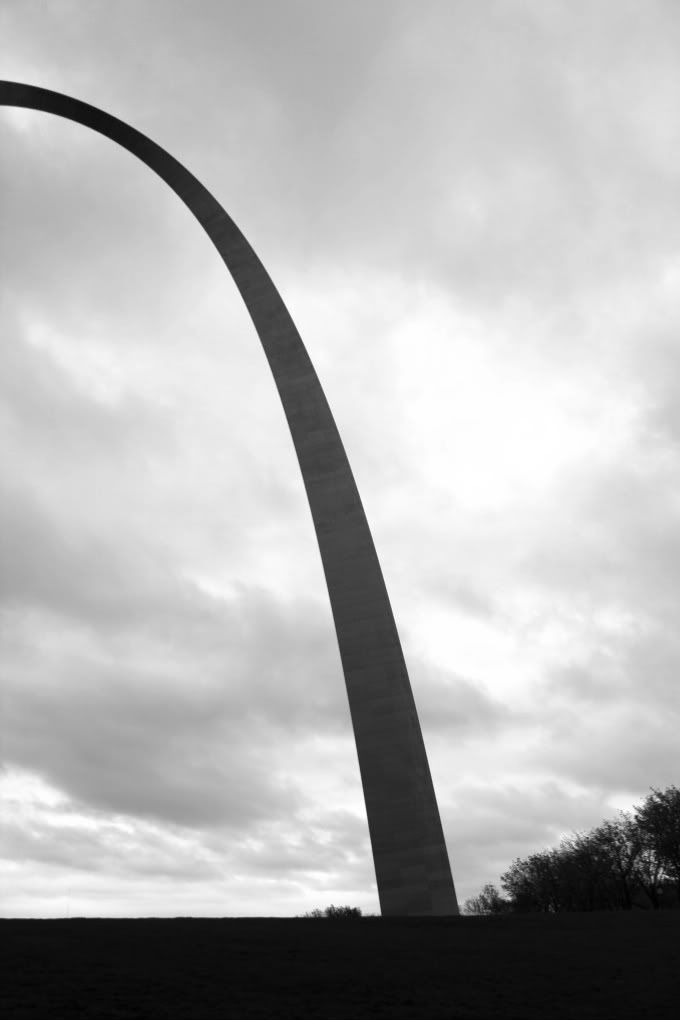 It's been a pretty dreary week here and it was the same in St. Louis. Luckily, it never rained on us and it was actually pretty warm.
The next day we just spent exploring the famous Arch and the really sweet downtown area. I was really impressed with the city. I didn't remember much of it from when I went as a kid.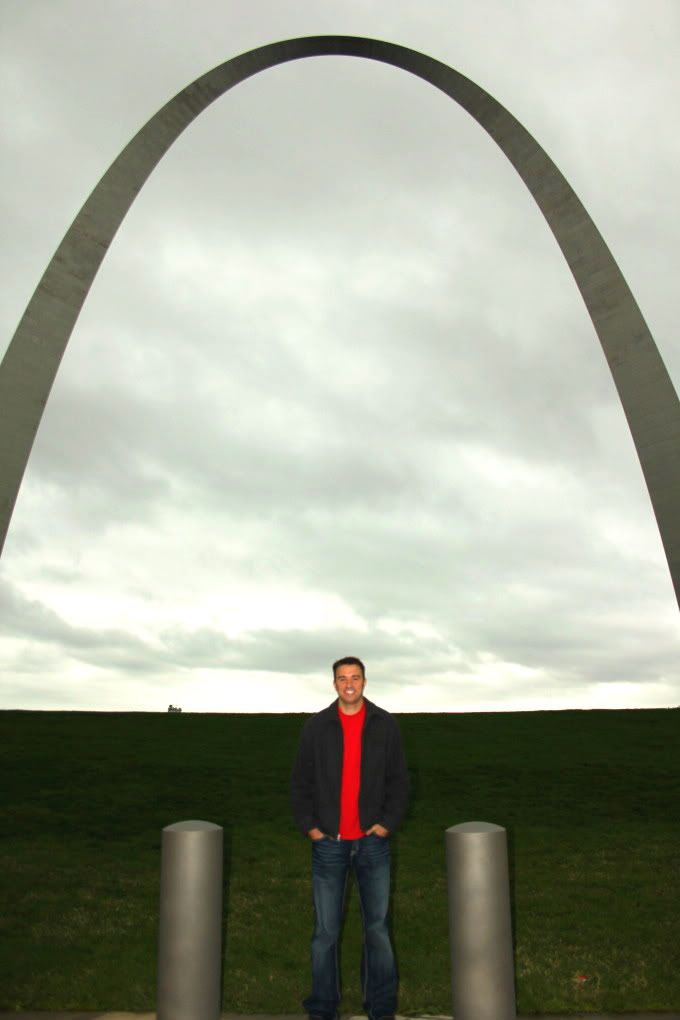 I've been to the Arch before but Ryan never got to actually go inside it.
This was were we stayed right across from the Arch. It was the perfect location to stay in. Thank you Price Line Hotels!
I didn't realize that there is a huge park underneath and around the Arch's site. You could spend all day here!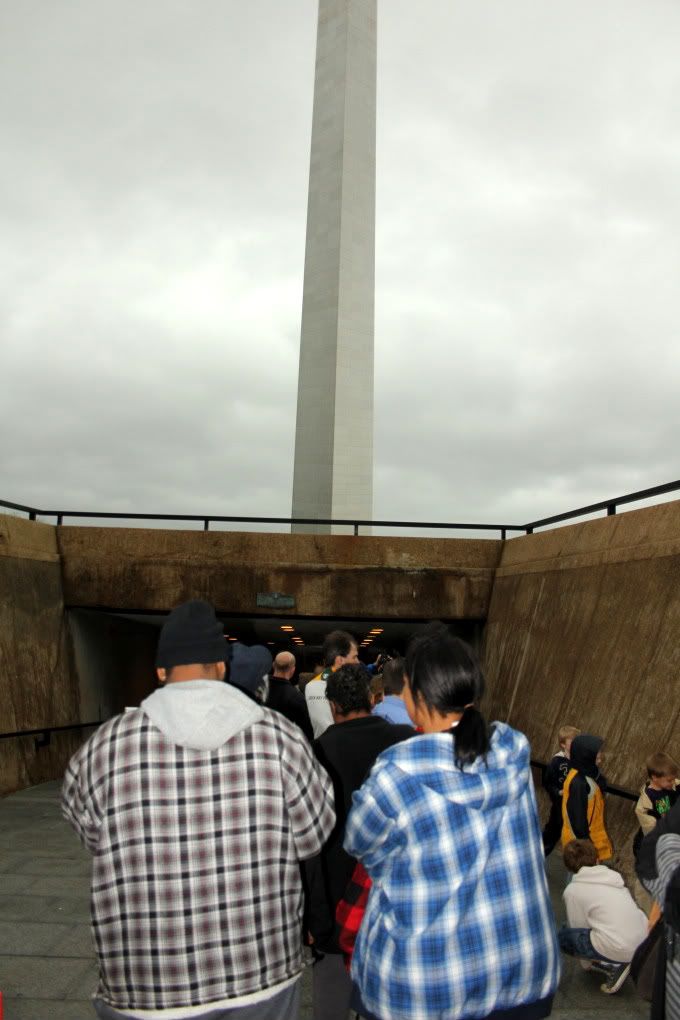 This was the line to go into it. It wasn't too bad that day even though it was a holiday.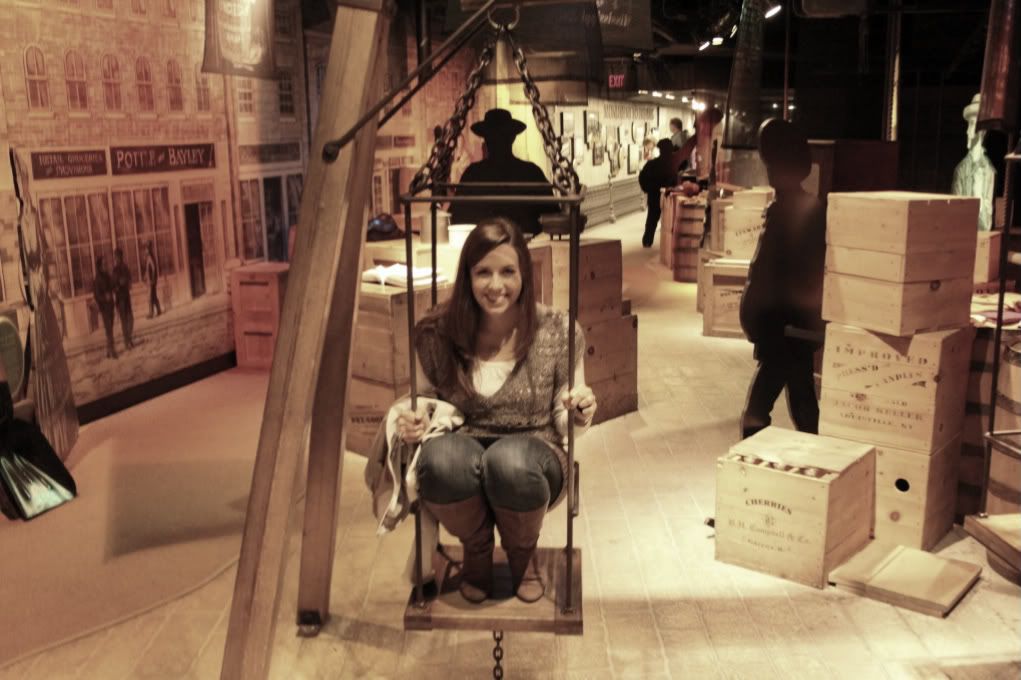 Ryan & I goofing around as we waiting our turn to go up the teeny, tiny egg like elevator to take us up to the top.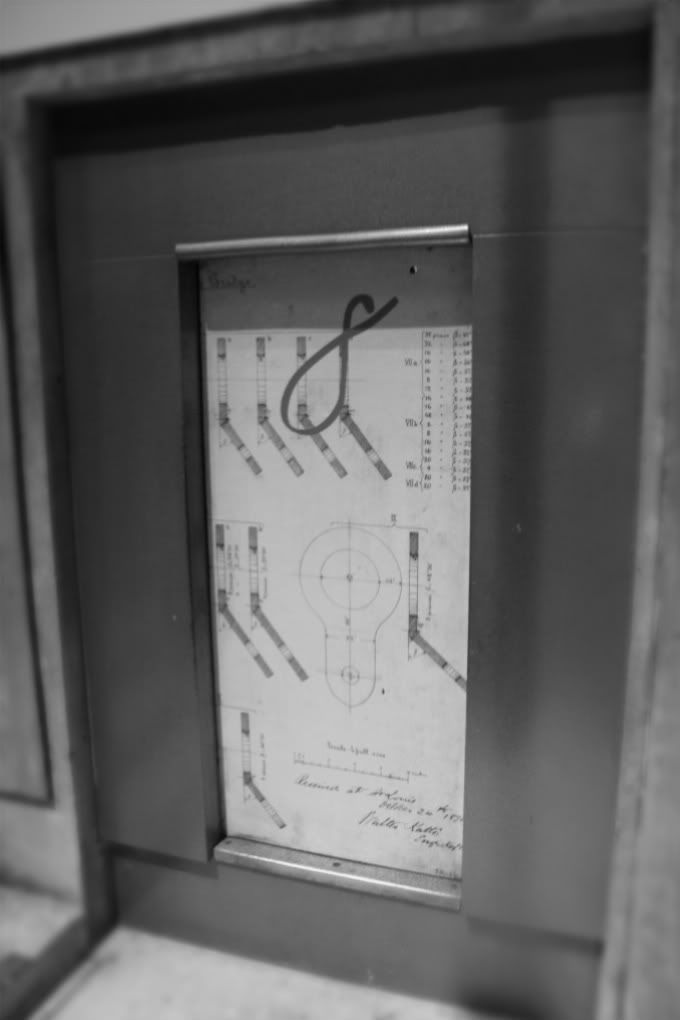 I wish I would have taken a picture while we were in that tiny space. It had five seats but I have no idea how five grown people could fit in there! It's hard to tell the scale of this miniature door to get into the elevator but it's doll size!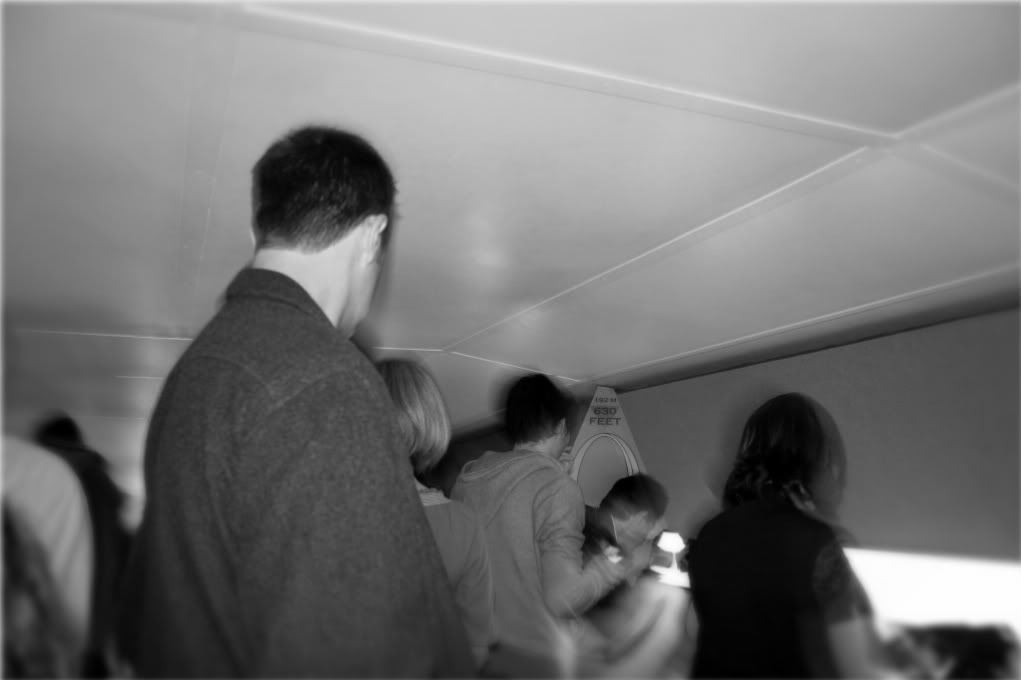 Poor Ryan could barely stand up at the top. I had forgotten how small the actual area was up there.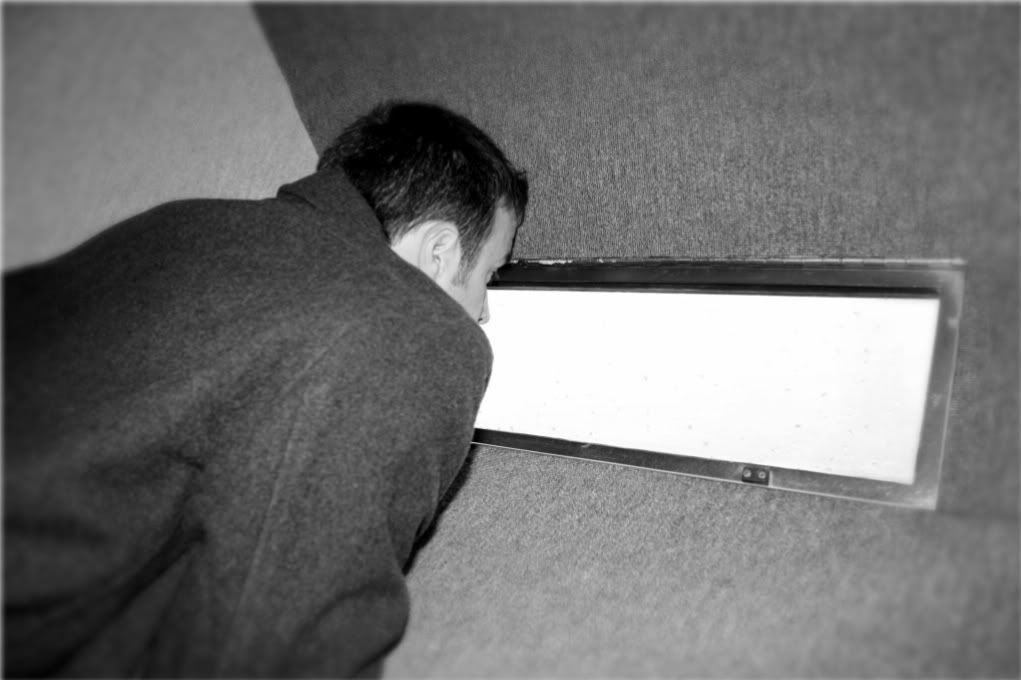 Looking out the dinky windows at the world below. Believe it or not, but it started to rain while we were at the top and stopped by the time we got back down. It was kind of cool to see the rain fall from so high up.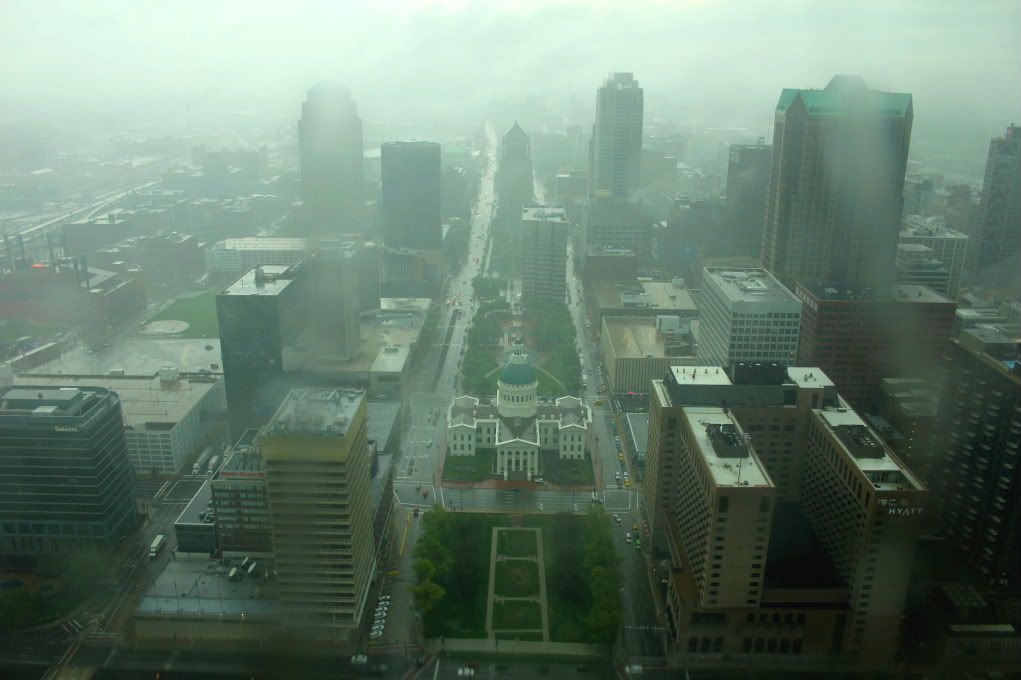 Blurring pictures of the view. Our hotel is to the right.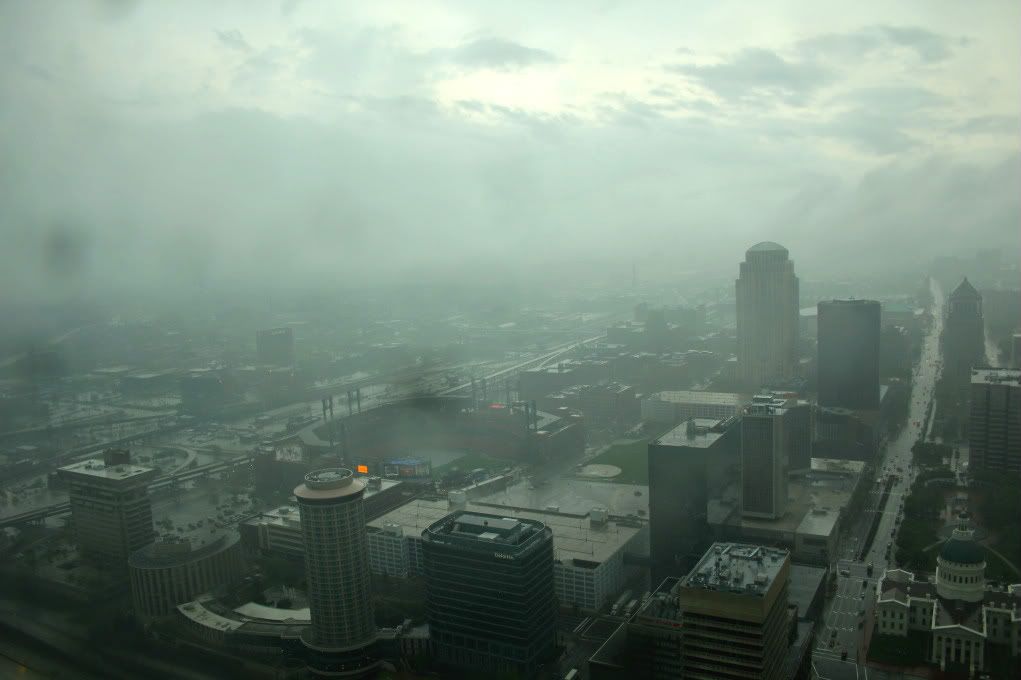 You can see Busch Stadium in the background.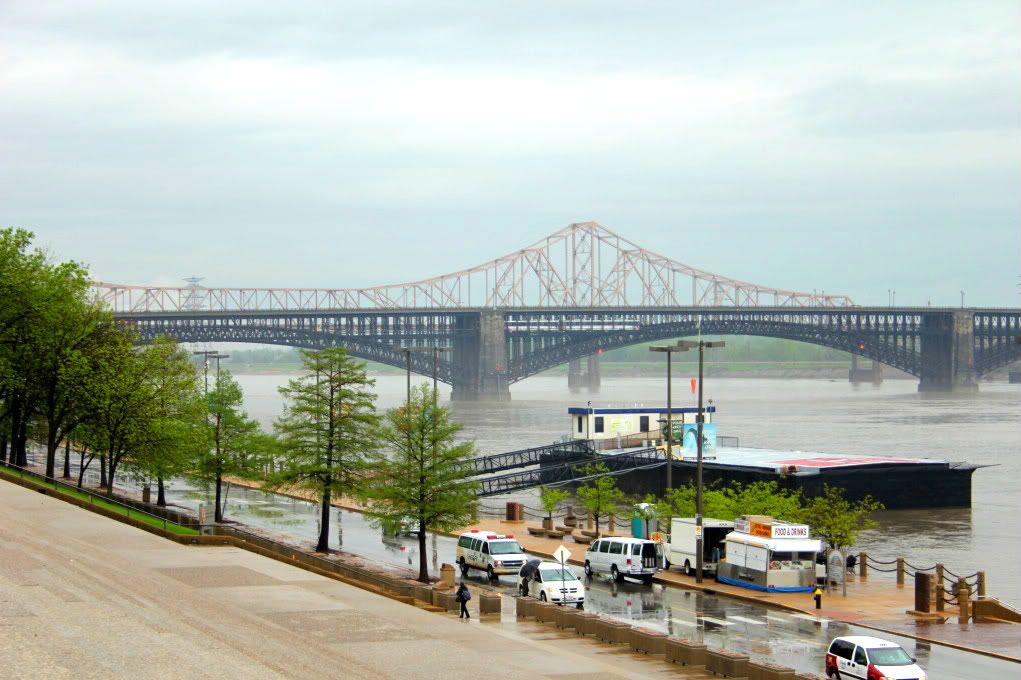 This is bridge is famous due to it being the first of it's kind. I didn't realize that St. Louis was the last major city before heading all the way west back in the day and this bridge allowed people to cross the river to head west.
We finished out our day eating at a local fav and then had to hurry home for our church's Good Friday service.